Top Entry-Level Medical & Health Careers
The Bureau of Labor Statistics has revealed that the medical field is currently experiencing a growth spurt expected to continue through 2018, marking the onset of a trend which began in 2008. Among the reported, fastest growing entry-level careers, six jobs in the medical field have earned ranks in the top level of these projected figures. For a detailed glimpse at what these professional opportunities can offer you, take a close look at the overview below. The time is now to begin a career in the medical field.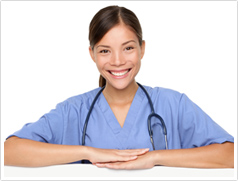 Salary (Avg Annual):

$67,720

Job Growth Rate:

22.20%

Employed:

2,655,020

Job Satisfaction:

HIGH
1
Registered Nurses
More than half a million jobs as registered nurses (RNs) are anticipated to be available by the end of 2018. The minimum level of education required to begin a career as a registered nurse is an associate's degree (ADN), while many applicants and graduates also have a bachelor of science in nursing (BSN). Prior related work experience is not required to enter the field. Registered nurses must pass the National Council Licensure Examination for Registered Nurses NCLEX-RN certification exam. After beginning a career as an RN, career growth opportunities include advanced practice RN (APRN) and other specialized roles. RNs work in hospitals, physicians' offices, home healthcare services, nursing homes, and in many other fields. RNs coordinate patient care, address overall health and specific medical conditions, and discuss general medical concerns with patients and family members.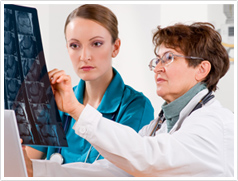 Salary (Avg Annual):

$29,760

Job Growth Rate:

33.90%

Employed:

523,260

Job Satisfaction:

HIGH
2
Medical Assistants
Medical assistants are in demand, and the entry level does not require a college degree. A high school diploma is the basic prerequisite to begin a program of study to become a medical assistant. A one-year certificate program or a two-year associate's degree are offered from accredited schools, where students complete courses in math, science, medical terminology, medical billing, first aid, and other specialized areas. Graduates must pass an exam given by the American Association of Medical Assistants to become a certified medical assistant (CMA). Medical assistants perform these on-the-job duties: prepare exam rooms, take vital signs, give injections, draw blood, assist during minor procedures, and more. Medical assistants also receive on-the-job training while working in physicians' offices, hospitals, and in other health care facilities.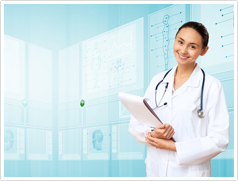 Salary (Avg Annual):

$41,360

Job Growth Rate:

20.65%

Employed:

730,290

Job Satisfaction:

MEDIUM
3
Licensed Practical Nurses and Vocational Nurses
Pursuing a career as a Licensed Practical Nurses and Vocational Nurses (LVN / LPN) requires fewer academic prerequisites than a registered nurse (RN), and the job is considered to be one step up in educational preparation with a higher pay scale. A high school diploma or the GED are the basic requirements to enter a one-year program to become an LVN / LPN. Typically, programs are offered by community colleges and vocational schools, with hands-on training directly with patients. After completing the training, graduates must be certified and licensed by the National Council of State Boards of Nursing after passing an exam for LPNs?the LCLEX-PN. The exam focuses on safe and effective patient care, health promotion and maintenance, and psychological / physiological integrity. LVNs / LPNs deliver basic nursing care under the supervision of registered nurses, doctors, and physicians.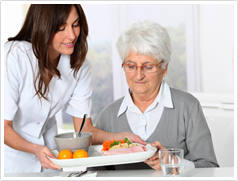 Salary (Avg Annual):

$54,340

Job Growth Rate:

9.24%

Employed:

53,510

Job Satisfaction:

HIGH
4
Dietitians and Nutritionists
Dietitians and nutritionists have expertise in food and nutrition, and advising people on how to eat nutritionally balanced meals to live healthy lifestyles. They also provide guidance on how to achieve weight management and health-related goals. To pursue a career as a dietitian and nutritionist, most applicants hold a bachelor's degree and undergo additional, supervised training. On a state-by-state basis, dietitians and nutritionists may be required to be licensed. Various work settings include cafeterias in hospitals, nursing homes, schools, special programs, and individual homes. Some dietitians and nutritionists enjoy a self-employed lifestyle.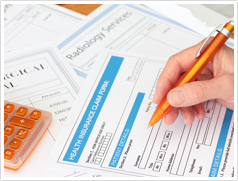 Salary (Avg Annual):

$35,010

Job Growth Rate:

20.33%

Employed:

176,090

Job Satisfaction:

HIGH
5
Medical Billing & Health Information Technicians
Medical records and health information technicians are responsible for overseeing paper and electronic health information data. The educational requirements are a postsecondary certificate to enter the field, and some programs may require an associate's degree. Maintaining accurate, easily accessible, and secure records are key areas of focus, including the management of patient databases, reimbursement of payments, and handling medical records. Typically, medical records and health information technicians work in hospitals and physicians' offices. Professional certification may be mandatory by some employers.
Search for CNA Classes in Your Area
Request Information Regarding CNA Classes, Medical Assistant Programs, and LPN Programs in your area by entering your zip code below.