Search for CNA Classes in Your Area
Request Information Regarding CNA Classes, Medical Assistant Programs, and LPN Programs in your area by entering your zip code below.
INTRODUCTION
A CNA career is filled with promise, pride, self satisfaction, choices, challenges, and an opportunity to have a job that is in high demand, even in poor economic times. CNAs have many opportunities to advance in healthcare, if they choose to do so. They can advance into an RN or LPN (LVN) school, often with tuition assistance from an employer. They take pride in their job and they experience quite a bit of self satisfaction and gratification because they are in the healthcare field and they are helping others with the high quality care that they provide to people of all ages. CNAs can also choose among a wide variety of places to work and they can also choose to work with a specific age group. For example, a CNA can choose to work in a hospital, rather than in home care, and, they can choose to work only with the elderly, rather than children and other adults. Personal growth and challenges happen on a daily basis. All patients are different and their needs are different. CNAs grow and develop with new challenges as they work. Some healthcare settings even train CNAs to draw blood and to take EKG's. CNAs are extremely valuable and sought after. You will not be without work if you are a good CNA.
How To Become A CNA Infographics

FEDERAL LAWS AND REQUIREMENTS RELATING TO CNAs AND THEIR EDUCATION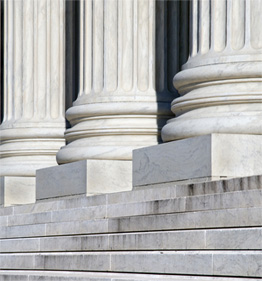 All US states must adhere to all the Federal CNA laws and regulations. States can, however, elect to be more stringent and stricter, but never less than the Federal laws require. Most states are very similar in terms of their regulations, but there are some differences among some of the states. For example, the US Government mandates that the CNA have at least 75 hours of CNA training, of which at least 16 hours must be clinical, "hands-on" skills performance. Florida and other states require more. For example, Florida requires that accredited schools have at least 80 hours of classroom and 40 hours clinical instruction. To see the number of training hours for your state, look at the map below. US law also requires specific content for the CNA training and education. For example, infection control, caring for patients at the end of life and taking vital signs must be covered in the CNA training course according to US law. Likewise, some states may require more content than the minimum stated in the US law. For example, a state may require additional content in terms of preventing errors and mistakes.
Federal law requires that all states comply with these regulations regarding CNAs and CNA training:
All CNAs must successfully complete a competency evaluation, or the state CNA test.
A person must return to school and retake the state CNA test if they have NOT worked for pay for 24 months.
CNAs must be evaluated for performance and competency by the employer at least every 12 months.
The employer must provide at least 12 hours of in service education and training for the CNA. This training should address aspects of the CNAs role. For example, CNAs who take care of Alzheimer's disease patients should get in service CNA classes about communication with these confused patients or residents.
The CNA can choose to take the knowledge, or test section, of the state test orally or in writing.
The performance part of the state test is based on randomly selected tasks that the person will actually perform in the presence of a skilled evaluator
The person must pass both the test portion and the skills portion of the test in order to become certified.
The state's CNA Registry issues certificates to those who have passed both sections of the state test.
You can read, and periodically refer to, all of these US laws and how they pertain to CNAs, their practice, their education and training and certification by going to the Electronic Code of Federal Regulations.
STATE CNA REGISTRIES
The US law requires that all states have a CNA registry to regulate this healthcare provider. These registries must, at least, do the following things. Again, some states can be stricter, but all states must minimally do these things. CNA registries must:
Issue CNA certificates to those who pass both sections of the state CNA test;
Insure the completeness and quality of state approved CNA training courses;
Respond to, address and fully document any incidents of suspected abuse, neglect and misuse of a patient's or resident's property and funds. Hearings, findings, and the conclusions of these investigations must be completely documented. All positive findings are a permanent part of the CNA's record unless it is later found that it is an error;
Maintain a complete and accurate record of each CNAs full name, validated identity, and the dates that the person finished and passed the CNA training program and passed the state test; and
Remove all CNA entries when the person has not been employed as a CNA for 24, or more, months.
HOW LONG DOES IT TAKE TO BECOME A CNA?

As stated above, the US government requires at least 75 clock hours of training and at least 16 of these 75 hours must be hands-on skills. The amount of time that it takes to complete the training varies according to each school. You can take "weekend only" CNA classes, day or evening classes on a full time or a part time basis. If you are looking for a more flexible program you may even want to look into taking CNA Classes Online. Some schools may have a 1 month long programs or a 6 month program, but most run over a 6 week period of time. A longer length program may be good for you if you are working another job while going to school. A shorter length program, on the other hand, may be your choice if you are currently unemployed and/or very eager to begin your new career as a CNA.
WHAT SCHOOL SHOULD YOU ATTEND?
It is highly recommended that you attend a state approved course for CNA training. These schools meet the quality standards that the state requires. These programs can be offered in a variety of settings and they can be held in a local community college, vocational or technical school, in a nursing home or hospital, and with the American Red Cross in many cities throughout our nation. Their website for the American Red Cross is http://www.redcross.org/take-a-class/cna/cna-training.
You may also want to select a school that has more than the minimum 75 hours because if you move from one state to another, you can get a CNA certificate from the new state only if your CNA program has the same number of hours. The coursework must be equivalent in both states. For example, if you take a 75 hour CNA training program, you will not get a CNA certificate in a state that has a 90 hour requirement.
HOW MUCH DOES IT COST TO GO TO A CNA SCHOOL?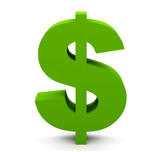 The typical cost of a CNA course can range from $800 to $1,500. Books and uniforms may, or may not, be included in this tuition.
You may also want to check with the schools in your area to find out if they have any scholarships or tuition assistance. This can cut the cost considerably.
WHAT THINGS MUST ONE DO IN ORDER TO GET ACCEPTED INTO A CNA TRAINING PROGRAM?
Schools vary in terms of their entry requirements, however, most are very similar. CNA training schools typically require:
Proof of your identity;
Fingerprinting and criminal background checks, including one with the Federal Bureau of Investigation (FBI);
A complete physical examination that validates your good state of health;
Proof that all of your vaccines, or immunizations, are complete and current; and
A negative TB test.
Some schools also use an exam that attempts to determine whether or not you are likely be successful and complete their course of study.
WHAT STEPS ARE DONE AFTER COMPLETING THE CNA TRAINING COURSE?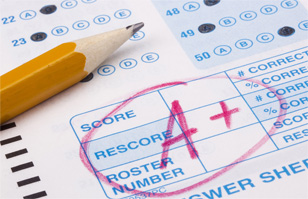 You will do these steps after you have finished and passed your CNA training program.
Register for the state CNA test. The fees for this test are minimal. This exam consists of two parts- a knowledge part and a skills part. The knowledge part of the state test has 50 multiple choice questions and, at times, some experimental questions are added but they are NOT graded nor part of your final score on this test. The skills part of the test requires you to perform selected skills, like bathing and feeding a patient, in the presence of a competent evaluator. Some skills, like CPR, are done on a dummy or mannequin. Your CNA school may help you to complete the application for the state CNA test if you need this help.
Pass both parts of the state test.
Register with your state's CNA registry after you pass the test so you can be given your certificate and begin to work
WHAT THINGS MUST YOU DO AFTER YOU GET YOUR CNA?
One of the most important things you must do is periodically check with your CNA registry to make sure that there are not any new requirements that you do not know about. For example, your state may require a new CNA renewal process or a new in service class that you must have. You must follow these any new regulations or you may risk losing your CNA role.
Other things that you should do include:
Get employed. If you do not work for 24 months (2 years), even part time, you will lose your CNA and you will have to start with the training and state test all over again. Also, working as a CNA is very important because it keeps your skills and knowledge current.
Notify your CNA registry immediately if you have a name or address change.
SUMMARY
In summary, the steps to getting, and keeping, CNA status are:
Research the CNA role and its requirements and make a decision about whether or not the CNA role is a good fit for you.
Decide on what CNA training program you want to attend.
Apply to the school of your choice. Hopefully your choice is a state approved school.
Go to the school and study hard to insure that you can pass the tests in the school.
Finish the CNA training and pass successfully.
Apply for, take and pass both parts of the state CNA test.
Register with your CNA registry.
Prepare a resume and get ready for an interview.
Decide where you would like to work. Do you want to work in a nursing home or in home care? Do you want to work with children or older people?
Consider the hours that you would like to work. Do you prefer days, evenings or nights? Do you want to work 8 or 12 hours shifts? Do you want to work full time or part time?
Apply for the jobs of your choice.
Land your first job as a CNA.
Stay informed and be compliant with your state's CNA laws, rules and requirements.
And finally, ENJOY your wonderful new career! You will be happy about your accomplishment and your new job!
By Catherine Kaufman