Cnaclasses.org was created in 2012 to help students research information about becoming a Certified Nursing Assistant. Our vision was to provide students accurate and expert driven information about the entry-level field of nursing. We wrote comprehensive guide books and resource pages to help anyone interested in nurse assisting make informed decisions.
Our team is made up of qualified professionals who are passionate about nursing and want cnaclasses.org to be a great resource for potential and current students. This requires the expertise of individuals from a variety of backgrounds to achieve this goal. We have many former and current nurses and nurse educators providing us with accurate and current information.
We care about your feedback. If you find something that is incorrect on our site, we want to know. If we are missing an organization that offers CNA programs, please contact us. Finally, if you feel we are missing content that would be useful to prospective students, let us know and we will do our best to add that information as we continue to grow and build the site. We can be reached at chris@cnaclasses.org
What Sets Us Apart
It's simple: we bring much more to the table than other CNA education sites.It reflects our dedication to helping America train a workforce of
qualified nursing professionals. We are a comprehensive destination on the Web that serves prospective CNA students, from school-matching
services to our popular CNA career blog.
Our Features Include:
Why CNA Careers Make Sense
Eventually, millions of Americans will depend upon the care of Certified Nursing Assistants. According to U.S. Health and Human Services and the Department of Labor, two main trends emerge: the population is aging and jobs for CNAs will continue to thrive.
Talk about job security!

Check out these statistics: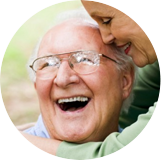 Aging
The Bureau of Labor Statistics reports: "Because of the growing elderly population, many nursing aides, orderlies, and attendants will be needed in long-term care facilities, such as nursing homes."
According to the 2015 data, the older population—persons 65 years or older—numbered 46.2 million … 14.5% of the U.S. population, about one in every seven Americans.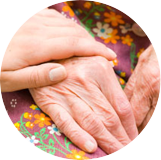 CNA Job Outlook
The U.S. Labor Department reports that 1,505,300 CNAs currently hold jobs in America. It predicts that 1,807,200 CNAs will hold positions by 2020, for an overall increase of 28 percent – larger than the predicted average job growth for all occupations.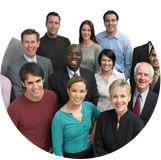 Benefiits to Society
CNA's provide the first line of contact and communication with patients, assisting in their immediate and long-term care and providing basic needs. They provide a level of assistance to an ever-increasing number of elderly Americans on a daily basis, often learning more about the care of a particular individual than attending physicians or nurses.A CNA provides essential touch, kindness, and consideration to people who otherwise might have to go it alone.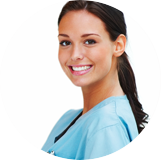 Professional Benefits
Ongoing education: On-the-job experience brings with it a hands-on understanding of patient services and healthcare. Some long-term care homes, nursing facilities, hospitals and retirement living facilities provide ongoing or additional training for experienced CNAs.
Foundation for nursing advancement: CNAs have the opportunity to weigh whether the nursing field suits them. A CNA job can pay the bills while you go to nursing school to advance your career.
Flexibility: CNAs have a wide range of facilities to consider, along with home health care service. You can move where the jobs are or stay in a community that's been home to you.