Search for CNA Classes in Your Area
Request Information Regarding CNA Classes, Medical Assistant Programs, and LPN Programs in your area by entering your zip code below.
WHAT ARE NURSING ASSISTANTS, NURSING AIDEs AND CERTIFIED NURSING ASSISTANTS (CNAs)?
Nursing assistants, nursing aides, and CNAs are highly important and treasured members of the health care team. It is likely that the role of the nursing assistant began in WWI when nurse extenders were sorely needed to assist nurses as they cared for the sick and wounded on the battlefields and in state side hospitals. Today, they continue to be very valued members of the health care team and they are in high demand.
A CNA can be your final destination or it can be a stepping stone to future health care careers. This role gets your "foot in the door" of the economically secure health care profession and it can offer you future opportunities to continue your education to become a nurse, should you choose to.
In many cases, the CNA spends more time with the patient than the nurse does. They serve as the eyes, ears and hands of the nurse as they monitor and provide physical and emotional care for the patient.
Nursing assistants, nursing aides and CNAs do the same jobs, but only a CNA has gone to a state approved nursing assistant school, taken, and passed their state CNA exam. Nursing homes require that you become a CNA by law. Most other places strongly prefer the person to be a CNA because it shows that the person is able to do the job well, although it is not needed according to the law.
WHERE DO CNAs WORK?
Nursing assistants have wonderful opportunities in a wide variety of settings and with all different kinds of people of all ages. Some of the places that nursing assistants can work include:
Hospitals
Rehab(ilitation) centers
Sub-acute care centers
Patients' private homes
Group homes for infants, children, teens, and adults
Assisted living homes
Nursing homes
Doctors' offices
Outpatient medical and surgical offices
Schools
Hospices
Respite care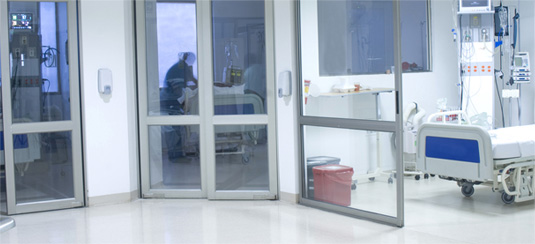 Hospitals in the community provide a number of inpatient services for patients. Most have emergency rooms, intensive care units, pediatrics, medical areas, operating rooms, surgical units, and obstetrics. Specialty hospitals may also have areas for burn patients, severe trauma, like auto accidents, and organ transplants. Many hospitals have CNAs working in all of these areas; others do not have CNAs in the emergency or intensive care areas.
Rehab (ilitation) centers provide care to people who need physical therapy, mental or substance abuse help or medical care that can be provided outside of a hospital. CNAs can perform their role in all types of rehab centers.
Sub-acute care centers have risen up in recent years to care for patients who are recovering from an acute problem, illness or surgery and no longer need hospital care, but are not yet ready to return to their home. Again, CNAs play an important role in these settings.
CNAs also work in for home care agencies as they provide services to patients in their own home or apartment. Most of these patients are elderly, but some can also be children. For example, many elderly people want home care in order to stay in their own home despite the fact that they need help with their activities of daily living (ADLs) and health state monitoring for a long term illness like heart disease. Likewise, a child or teenager with a long term problem and needs, such as a breathing machine (ventilator), can get good care in the comfort of their home with the help of a CNA and a nurse. CNAs, in the home, perform not only physical direct care to the patient, but also indirect care services like housekeeping and running errands.
There are many different types of group homes that employ CNAs. Orphanages with sick babies and children, group homes for children with special needs or birth defects, drug rehab group homes, and homes for adults and children with a problem that they were born with are all examples of group homes.
Assisted living homes are mostly occupied by the elderly who need some degree of assistance with their activities of daily living (ADLs) and do NOT have any severe health problems, although younger people with the same needs can elect to have this kind of living. Laundry is done for the residents; meals are prepared and served; activities and recreation are provided; cleaning is done for the resident; and transportation to doctors' appointments, shopping. etc. is also done for the resident. CNAs give these residents the assistance that they need, as well as companionship that enhances their life to maintain a good quality of life.
Nursing homes are also referred to as long term care and skilled nursing facilities. When a person needs more help, or is too ill, for an assisted living home, they enter into a long term care facility, or nursing home. As stated before, a nursing assistant must be a CNA to work in a nursing home. Many of these patients have problems like a stroke or Alzheimer's disease.
Doctors' offices also employ nursing assistants. The CNA may take the patients vital signs (temperature, respiration's, blood pressure and pulse), take the patient's height and weight, schedule appointments, and help the patient to fill out their paper work in a doctor's office.
CNAs also have wonderful opportunities in outpatient medical and surgical offices. Outpatient medical offices are also called walk in clinics. These clinics have opened up to decrease the need for emergency room visits when the patient cannot see their own doctor for an urgent need and to meet the ongoing needs of families in terms of physical exams, immunizations, and other routine care. Outpatient surgical areas do all kinds of surgery when it is NOT expected that the person will have to stay in the hospital to recover.
Schools also offer great jobs for CNAs, especially if the school has children with special needs.Many CNAs enjoy these jobs because the work hours closely match the school hours of their children and they enjoy working with children.
Hospices provide care to patients who are terminally ill and at the end of life. CNAs provide comfort to these patients and their family members as they help the nurse lessen some of the physical problems at the end of life. Some of these problems include nausea, lack of hunger and emotional needs.
Respite is a type of care that gives caregivers "time off" from the stress of giving care to a patient in the home. More and more children, sisters, brothers, and parents give 24/7 care for ill family members, so respite care has become more popular. Respite care gives the care giving family members time off to relax and enjoy themselves.
WHAT DO CNAs DO?
Nursing assistants do a lot of different things as they care for the patient. They do direct and indirect care for the patient. For example, the nursing assistant does these aspects of direct care.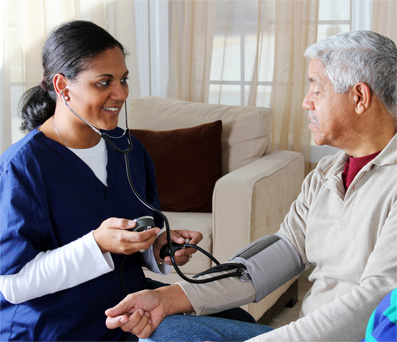 Vital signs (pulse, temperature, blood pressure and body temperature)
Height and weights
Helping the patient with bathing. dressing, grooming
Oral care
Hygiene
Toileting
Assisting the patient with eating and drinking
Helping the person to walk about or using things like a wheelchair when the person cannot walk safely on their own
Transferring the person from the bed to the chair and back to the bed
Assisting with range of motion (ROM) exercises for the joints and other special exercises that are ordered by the doctor, physical therapist, or nurse
Monitoring and observing the physical and mental state of the patient
Reporting findings to the RN
Writing, or documenting, care in the patient's chart, or medical record
Reminding a patient to take their medications when they are in the home or in an assisted living home
Providing companionship
Many of these CNA tasks include what are referred to as activities of daily living (ADLs). Some of the ADLs include bathing, grooming, eating and help with walking. You will learn how to do all of these skills while you are studying to become a CNA.
CNAs are sometimes the only people who have daily and regular contact with the patient so their friendly, supportive companionship is of vital importance. Companionship includes encouraging social interaction with family and friends, reading to the person, playing board games and/or card games, watching television together, and undertaking activities outdoors if the patient can do so. Many older people may become very isolated, depressed and withdrawn. The CNA helps to avoid these problems as they provide companionship and enjoyable leisure activities.
The nursing assistant also does these indirect aspects of care:
Housekeeping
Meal and snack preparation
Errands
Transportation for shopping. doctor appointments, etc. Personal assistance
Stocking the patient care area
Keeping a safe, clean and pleasant patient care area
Housekeeping chores include such things as dusting, vacuuming, mopping, cleaning the kitchen and bathroom thoroughly, doing the laundry, folding linen, making beds and other chores that keep the home fresh, clean, safe and tidy.
CNAs may also be asked to act as a personal assistant to their patient. In this role, they may answer the phone, make phone calls for the person, greet visitors, and buy grocer­ies, and other items using a petty cash fund that is strictly accounted for.
WHAT KINDS OF PATIENTS DO CNAs WORK WITH?
CNAs work with patients of all ages and with people with many kinds of health problems. For example, they may work in an orphanage with infants. They may care for young children in the pediatrics unit of a hospital. They also work with adolescents in group homes and in school. At times, they also work with adults and newborns in the hospital's nursery as well as with the elderly in their own home, a long term care nursing home or an assisted living home.
CNAs care for patients who have an illness or condition such as:
Long term heart disease
Long term lung disease
Diabetes
Confusion
Alzheimer's disease
Emotional problems like depression
Pneumonia and flu
Strokes
Birth defects like cystic fibrosis and cerebral palsy
Cancer
Fractures like a fractured hip
Recovery after an operation
The end of life
WHAT MAKES A GOOD CNA?
Good people make good CNAs. Good CNAs have many good "people skills" and they also the ability to give "hands on" care in the proper and safe manner. Some of the things that make a good CNA are:
Self awareness. Good CNAs know their strengths and their weaknesses. They ask for help or more training when they are not sure that they know something or they are able to do a task in the correct and safe manner.
An ability to manage one's emotions. The CNA role if often stressful. Good CNAs are able to control their own emotions. Some of the emotions that must be managed are fear, anger and sadness.
Empathy. CNAs do not sympathize or feel sorry for their patients. Instead, they empathize with their patients as they fully understand the patient's feelings and they accept them as the patient's own feelings.
Genuine caring and compassion. CNAs are genuine and sincere. They truly put the patient before themselves.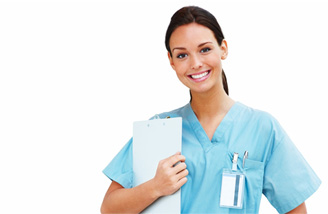 A lack of judging others. CNAs, and other members of the health care team, do not judge others even when they do not agree with the person's beliefs or feelings. They accept all people as unique and with the right to make their own decisions and to have their own feelings.
Excellent communication skills. There are two different types of communication. They are verbal and non verbal, or body language. Good CNAs are able to speak to patients in a way that the patient understands. They are also good listeners. Good CNAs know what the person is trying to communicate to them. They are also aware of good body language and they use touch and silence when it is needed.
Attention to safety and safety needs. Ill people and people of some age groups are more prone to accidents and injuries than other people. For example, infants can roll off changing tables on to the floor. Elderly people can slip on mats and wet floors. Ill people who are weak or confused may also fall.
Thoroughness. CNAs must complete all of their assignments in a complete, safe and proper manner. All tasks and observations must be reported to the nurse and documented in the patient chart.
An ethical and legal commitment. Good CNAs practice good ethics in all aspects of their care. Physical and emotional neglect and abuse are NOT accepted. They also know, and follow, the laws relating to CNA practice.
Good "hands on" care skills. Nursing assistants must also be able to provide care in a safe and proper manner. Many people already know how to do some of these
SUMMARY
The job of a nursing assistant, or CNA, is highly satisfying and very rewarding. CNAs are able to care for and help other people. It is a great long term career but if you want to advance to different health care jobs, like a nurse, having your CNA can be a wonderful starting point. It will give you the knowledge and skills to advance while you are work­ing and many hospitals, and other health care settings, give tuition assistance to CNAs so they can go to a licensed vocational or practical nursing or an RN college. Health care needs good CNAs. We hope that you will be the next one to enter the field!
By Catherine Kaufman