WHAT ARE MEDICAL BILLING AND CODING SPECIALISTS?
Medical billing and coding is perhaps the MOST important business aspect of a hospital, doctor's office, nursing home and all other medical facilities.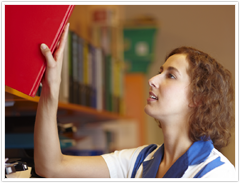 The staff of the medical billing and coding department keeps the doors open by keeping the money coming in, as well as preventing things like bankruptcy or the closing of the facility. Medical billing and coding staff are responsible for billing all care and services.  They code the care or service, and they handle payments, or reimbursement, from patients and all insurance companies — including private insurers like Blue Cross and Blue Shield and Aetna, as well as government insurance agencies such as Medicaid and Medicare.
WHAT DO MEDICAL BILLING AND CODING SPECIALISTS DO?
Although many people work as both a medical biller and a medical coder, you can choose to specialize in just one of these two jobs.  They are similar, but there are differences. Each of these roles focuses on a different aspect of the financial income process, either coding or billing.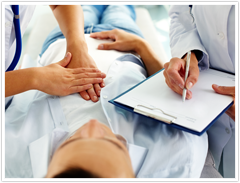 A medical coder assigns special code numbers to every patient diagnosis and every procedure that is done for the patient, according to an established diagnosis-related group (a"DRG"). For example, if a hospital patient is admitted for breast cancer and undergoes a mastectomy, the medical coder will review the patient chart and assign a DRG to the patient diagnosis. He or she will also assign a code for every procedure and medication that the patient receives in addition to the mastectomy surgery.
These codes, and the accuracy of these codes, will determine how much insurance money the hospital will get for caring for this breast cancer patient. Today, the vast majority of coding is done using special coding software.
Medical billers work in the accounts receivable area of the accounting department. They process the bills that are sent to patients and to insurance companies for patient care and patient care services. Typically, they also manage the payments that are received. This includes processing and recording payments made to the hospital or other healthcare facility, and reconciling accounts.
Working in medical billing and coding involves the handling of confidential patient files and the secure medical information that isin those files. This aspect of the role requires medical coders and billers to be strictly professional, and to adhere to the laws of patient confidentiality.
WHERE DO MEDICAL BILLING AND CODING SPECIALISTS WORK?
You'll have a variety of employment opportunities in medical billing and coding.   If you become one of these specialists, some of the places where you can work include: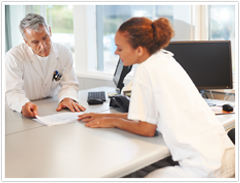 Hospitals, nursing homes and other large medical facilities
Private doctors' offices and clinics
Home healthcare businesses
In your own home as a private contractor or healthcare employee
Hospitals and other large facilities typically employ a number of medical coding and billing specialists,while smaller facilities and doctors' offices may have only one medical coder/biller. Other health care agencies hire medical coders and medical billers who work in their own home on a contract basis, or as an employee.
Private doctors' offices and clinics also offer job opportunities in medical billing and coding. Because many procedures may not be covered by some, or all, insurance providers, the billing and coding specialist in a doctor's office or clinic must know the policies of insurance providers that they frequently work with.They often call a patient's insurance provider before, or at the time of, the visit to make sure a particular procedure is covered. They will then inform the patient about what their "out of pocket" expenses will be.
Home health care agencies, among other healthcare businesses in your community, also employ medical billers and coders.
WHAT KINDS OF PEOPLE DO MEDICAL BILLING AND CODING SPECIALISTS WORK WITH?
Medical coders have little or no patient contact. Medical billers, on the other hand, have some in-person and/or telephone contact with patients who are questioning or asking about their bill(s). These occupations are, therefore, very desirable for people who want to work in the booming healthcare field, but are reluctant to care for and treat patients at the bedside.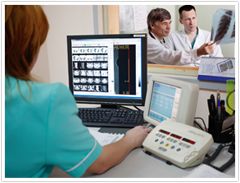 In addition to patients and their family members, medical billers and medical coders also work with doctors, healthcare and home care executives, insurance companies, the Centers of Medicare and Medicaid Services (CMS), which handles Medicare and Medicaid, and facility accounting departments.
WHAT MAKES A GOOD MEDICAL BILLING AND CODING SPECIALIST?
Individuals in this profession need good communication skills because they work closely with patients, family members, insurance companies and others — either in person, on the telephone or through electronic messaging.
Other skills, characteristics and traits that make a good medical biller and medical coder are: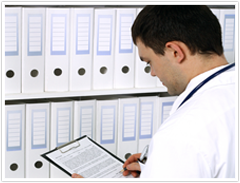 An ability to be a good team member
A commitment to your job
Attention to details
Good problem solving skills
Good computer skills and/or the ability to learn specialized billing and coding software
A love of numbers and accuracy
Adherence to patient confidentiality
A desire to enter the healthcare profession
HOW DO I GET THE TRAINING AND EDUCATION THAT I NEED TO BE A MEDICAL BILLING AND CODING SPECIALIST?
There are many medical billing schools and many medical coding schools throughout our country. Some of them are brick and mortar; others are online. Many of these schools combine both the billing and coding training into one program, so you can perform both of these wonderful healthcare jobs when you complete your studies.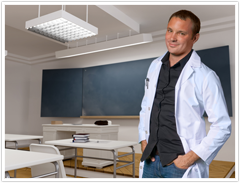 The fastest and least expensive way to get this training is to go to a diploma granting medical billing school or a medical coding school. These programs are offered at community colleges, medical billing and coding schools, and vocational schools. The course of study is typically less than one year, usually 6 to 9 months.
Another option is getting an associate degree in medical billing and coding from a community college. This path takes at least 2 years and is more expensive than a diploma program, but it has advantages. Many employers prefer an American Health Information Management (AHIMA) or American Academy of Professional Coders (AAPC) certification, and an associate degree is necessary for these certifications.
The third option is getting a bachelor's degree in health management and health information, and moving even further with a graduate degree. This path takes at least 4 years and it is the most costly.
All of the above pathway options (diploma, associate's degree and bachelor's degree) are offered online, which affords you great flexibility in terms of choices. Regardless of the path you select or whether or not you choose to take online classes, it is highly recommended that you select a school that is approved by American Health Information Management (AHIMA) or the American Academy of Professional Coders (AAPC). You can see a list of these approved schools on these organizations' websites.
SALARY
Medical billers and coders earn an average of $15.55 per hour across America. It may be slightly higher or lower from city to city in a particular state, and also from state to state. For example, higher cost-of-living cities like New York City and San Francisco may have higher salaries than smaller population centers such as Des Moines or Omaha.
This hourly rate of $15.55 is great. It's certainly considerably higher than the $11.54 average hourly pay that a certified nursing assistant gets! This wonderful career of medical billing and/or medical coding is a great way to enter into, and remain in the ever-growing healthcare industry.
THE JOB OUTLOOK
The job outlook for a medical biller or medical coder is fabulous! It is now at 21%, which is much BETTER than most jobs in our nation!
SUMMARY
Jobs in the healthcare industry are in high demand, including administrative positions. The field of medical billing and coding is an important part of any medical facility, and it is a field that is well respected. In a short period of time, you can train to become a professional in medical billing and coding, and enjoy a stable income and a primarily regular daytime working schedule.
Search for CNA Classes in Your Area
Request Information Regarding CNA Classes, Medical Assistant Programs, and LPN Programs in your area by entering your zip code below.