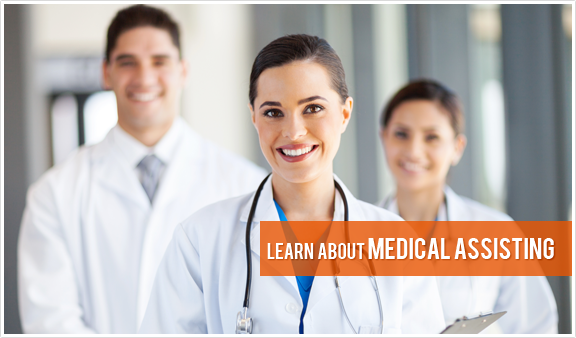 WHAT ARE MEDICAL ASSISTANTS?
Entering a career in medical assisting could turn out to be one of the best decisions you've made in your entire life! The salary is great, the opportunities are abundant and the level of satisfaction and esteem that you can gain is immeasurable.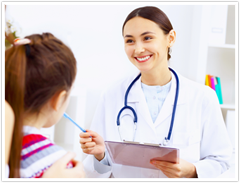 The exciting world of 21st century healthcare places medical assistants side by side with  physicians of all kinds: chiropractors, doctors of osteopathy, physician's assistants, nurse practitioners and almost any other health care practitioner you can imagine. Medical assistants perform "front office" administrative and clerical roles, as well as "back office" clinical patient care and monitoring.
Good medical assistants support and assist healthcare practitioners and other staff. They are crucial to the smooth running and success of all medical practices.
WHAT DO MEDICAL ASSISTANTS DO?
The size and type of the medical practice often determines what a medical assistant does; their duties may include administrative, clinical, and specialist functions.
A medical assistant may perform many interesting administrative duties, such as updating patient records, completing and filing insurance forms, coordinating care with laboratories, pharmacies, radiology centers and other healthcare practitioners.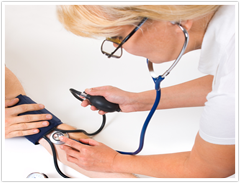 Medical assistants also perform many patient-related, clinical functions. They assist the doctor, and they may also take the patient's temperature, pulse, blood pressure, and check the patient's weight. They communicate with the patient and record their medical history as well as their current complaints and concerns. They prepare patients for tests and examinations, they explain procedures and treatments to patients, they prepare specimens for laboratory testing and they sterilize and clean medical equipment and examination rooms.
A medical assistant working in a chiropractor's or optometrist's office will have a different range of specialist duties that are unique to the particular specialty. For example, in an optometrist's office, the medical assistant may coach patients about how to insert contact lenses, while in an orthopedic office they may take and develop X-rays and assist a podiatrist during surgery.
WHERE DO MEDICAL ASSISTANTS WORK?
Medical assistants can work in many different types of settings.  Some of the options that are open to them are: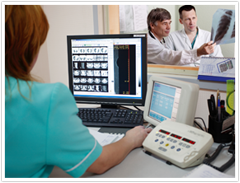 Private doctors' offices
Specialists' offices
Clinics
Urgent care facilities
Chiropractic offices
Doctor of osteopathy's offices
Nurse practitioners' offices
Podiatrists' offices
Optometrists' offices
Other specialty medical offices
WHAT KINDS OF PEOPLE DO MEDICAL ASSISTANTS WORK WITH?
Medical assistants work with and interact with many different people.  Some examplesare: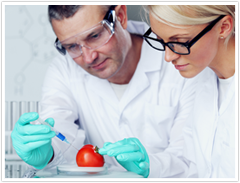 Doctors and other healthcare practitioners
Patients of all ages
Insurance companies
Pharmacists
Clinical laboratories
WHAT MAKES A GOOD MEDICAL ASSISTANT?
Many different types of people can be excellent medical assistants.  When thinking about pursuing a medical assisting degree, it might be helpful for you to ask yourself these questions and determine if a career in medical assisting is a good choice for you:
Am I a multi-tasker?
Medical assistants often perform many duties at the same time. For example, they have to keep track of different patients in the office, while they also have to answer the phone. Thus, multi-tasking is a large part of this job.
Am I a "people person"?
Medical assistants interact with many different types of people everyday, including doctors, patients and everyone in between. Sometimes they have to deal with unpleasant patients and people in pain, so you need to have an empathetic mindset.  A natural love of social interaction, and being energized by a fast-paced social environment, are both traits that are very helpful to a person taking up this exciting healthcare career.
Do I enjoy delving into medical issues and medical information?
Having a medical mindset will make this job extremely enjoyable. Medical assistants deal with medical issues and medical information on a daily basis.
Am I detail-oriented?
A medical assistant, whether performing administrative or clerical functions, will be working with a lot of detailed information. Someone who enjoys organizing information and paying attention to details may thrive in this position.
Am I coordinated?
Since a lot of medical assisting involves doing many routine patient-related tasks such as taking blood pressure and sterilizing equipment, basic coordination and visual proficiency are important.
Do I like a busy, varied work environment?
Each new day will bring new patients, all with individual histories and lives; so if you're the type of person who enjoys the challenge of unexpected conditions or events that may suddenly come your way, you may enjoy the daily excitement of medical assisting.
HOW DO I GET THE TRAINING AND EDUCATION THAT I NEED TO BE A MEDICAL ASSISTANT?
Many medical assistants can get their training "on the job" in a doctor's office under the supervision of the healthcare practitioner or an experienced medical assistant. Others attend a formal medical assistant training program. Most states do not require formal medical assistant training or a state-recognized medical assistant certification, but they do require a high school diploma or a GED.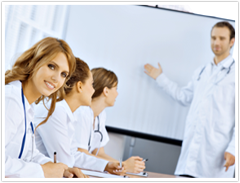 Formal medical assistant training programs exist at community colleges and technical or vocational schools all over the United States. These programs involve both classroom and clinical medical assistant training. Some can take as long as a year or more to complete.
Some of the classroom training hours in medical assistant training programs address content such as anatomy and physiology, pharmacology, infection control, communication skills, patient safety, examination procedures, legal and ethical aspects of the assistant's role, office procedures, billing and coding, medical terminology, CPR and other life saving measures.
The clinical aspects of the medical assistant training program involve "hands on" skills such as taking a patient's blood pressure and weight, as well as assisting with various medical procedures.
If you want to know about what is specifically required in your state, call your state or go on the Internet and find out.
SALARY
Medical assistants earn an average of $13.87 per hour across America. This can vary slightly from city to city in a particular state, and also from state to state. For example, higher cost-of-living states like California and New York State and higher cost-of-living cities like Chicago and San Francisco may have higher salaries than smaller population centers like Omaha, Nebraska and Poplar Bluff, Missouri.
This hourly rate of $13.87 is really great. The salary for a medical assistant is considerably higher than the $11.54 average hourly pay for a certified nursing assistant! This wonderful career is a great way to enter into, and remain in the booming healthcare industry.
THE JOB OUTLOOK
The job outlook for a medical assistant is fabulous! It is now at 31%, which is much BETTER than most jobs in our nation!
SUMMARY
Working as a medical assistant is very satisfying and rewarding. You will have a very well-respected healthcare career that can last you a lifetime.
Anyone looking for an accessible and exciting occupation in the rapidly expanding healthcare industry may want to consider medical assisting and getting medical assisting training.  No official certification or degree is required, so it is an entry-level position.
Healthcare is the fastest-growing U.S. service industry, according to the Bureau of Labor Statistics, so if you're interested in getting your feet wet in the medical field, this may be a career path to consider.
Search for CNA Classes in Your Area
Request Information Regarding CNA Classes, Medical Assistant Programs, and LPN Programs in your area by entering your zip code below.