How did you first become interested in the health care field? Was there a specific moment you knew it was what you wanted to do?
As a child, I was interested in science and helping people. While I read the Science Year Book every year, my mother also started getting the Cherry Ames books for me (Cherry was a nurse and the series was similar to Nancy Drew). It didn't hurt that my favorite relative was a nurse as well.
You started out working as a nursing  assistant, can you describe what kind of work you were doing? At what point, and why did you decide to move towards becoming a nurse practitioner?

I really started as a volunteer at the Red Cross (age 11) and later a Candy Striper (age 14).  I became a nursing assistant (age 19) when I went to college – in the days where just put on a uniform and showed up on the floor – no education. I was rather appalled at what I saw, what I did not learn. As I started my nursing program, I went back to try and teach what I was learning about caring for patients.
My whole reason for going into nursing, from day one, was to make a difference people's lives. As I learned and grew, I knew that in order to have the impact I wanted, that further education was the way to go.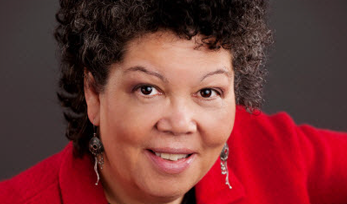 "Barbara Phillips, CNA and Nursing expert"
I was interested in science and helping people. While I read the Science Year Book every year, my mother also started getting the Cherry Ames books for me.
What are some of your primary responsibilities in your current role?
My current role is rather unconventional. For the last several years, I've own my own practice and I love it. While there are always constraints, I've had the most freedom to make a different in the lives of my patients and their families.
Additionally, I've gone on to expand my reach when it comes to patients. I also work with nurses and nurse practitioners that wish to have their own business and practice – helping them to expand their reach to even more patients where they can make a difference.
Your work seems incredibly rewarding and gratifying. What's it like to help people and make a difference in their lives?
I think most of us know what it's like to help people. For me, while I enjoy the income, it would be empty if there was not something meaningful in how I make a living.  Making a difference is like the icing on the cake…it's the best part.
Please describe an average day of work for you, almost a 9-5 synopsis of what you do on any given day?
In my current practice, it's all about the patient. My patients all come to see me because of pain (the focus of my practice). Therefore, there is a lot of assessing in what's causing their pain and what can be done about their pain. Often times it's helping people learn techniques they can employee to help themselves. Other times, it's most useful just to LISTEN. I may order diagnostic test, therapy or prescriptions, or refer them to a specialist. The rest of my day is spent answering phone calls, completing documentation and working with staff, other providers and various vendors to the office.
Could you describe anything about your job that has been difficult or a hardship for you, Something that students should be prepared for when entering this career field?
I wouldn't say difficult or a hardship necessarily, but I think what new nurses and other health care providers need to be very clear on is that the education never ends. You have to be prepared to always be learning. The way I see it, is the license is just a license to begin your learning on a new level.
Most difficult? Sometimes it is that we are working with people. It's not always nice, neat and tidy. Sometimes people are angry, mean and hurtful. This may be personality, or often, it's a reaction to their illness. It's no fun giving someone bad news.
Are there aspects of your profession that you would like to see changed?
Right now there is so many regulations that it seems I spend a lot more time trying to make sure we are in compliance, meeting some documentation and billing rule or searching for a medication or treatment insurance companies will cover. It interferes with patient care. This is not something NP specific, but industry wide. In my mind, it's one of the biggest hindrances.
Of course health care coverage for all would be great, but it has to be done in a manner where it does not create more roadblocks and burdens on the people providing care. All of us just want to do right by our patients.
Finally, what sort of advice would you pass along to students who are interested in following your footsteps?
Do a good self assessment and figure out where your passion is. Get into a good program and take every opportunity to learn that is presented to you. Never even utter the words "I won't need that" because chances are you will. Be mindful of the proposed changes to entry to practice. Find yourself an NP mentor who will take you under their wings. Then pinch yourself every day for the blessing to do this kind of work.